Details

Hits: 7708
A September 1967 Pottery Gazette article gave a brief account about Bridge Crystal Glass Co Ltd as having been set-up in March 1966 in the Stourbridge area (Old Mill, Cradley Heath) by Michael Davies and primarily making cut 30% Lead crystal glass.
A Carl Green managed the glasshouse and a Bill Swingewood made lampwork animals. Bambis, crocodiles, dog and lamp post, etc. The Glassworks marketed these direct to retail outlets.
Old Hall (J & J Wiggin Limited (1928-84)) handled their marketing and bought them out in 1969 http://www.oldhallclub.co.uk/jjw2.htm they in turn went out of business in 1982.
Bridge remained as an autonomous unit, but were sold by Oneida, in 1984. They were bought by Cumbria Crystal, mainly for the pattern books, and production at Cradley Heath ended in 1984-1985. Mike Davies went on to start a company known as Kinver Crystal that continued until he retired in 2004, Brierley Hill Crystal bought the company. Dave Davies retired when Bridge were bought by Old Hall. Info thanks to Nigel Wiggin.
Here is the picture of Bill making his animals. Bill appears not to have moved to Cumbria so further tracking needed.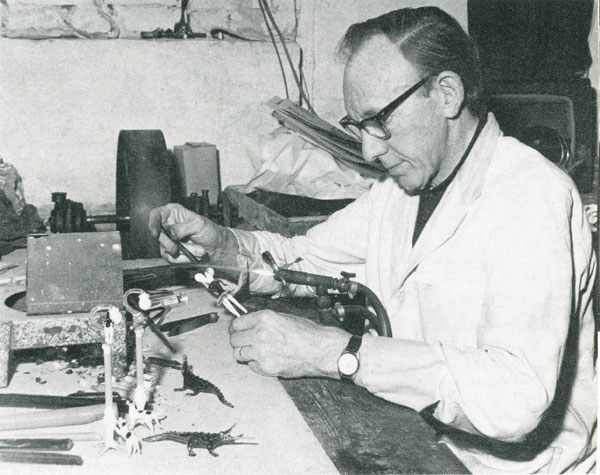 Closer to the animals...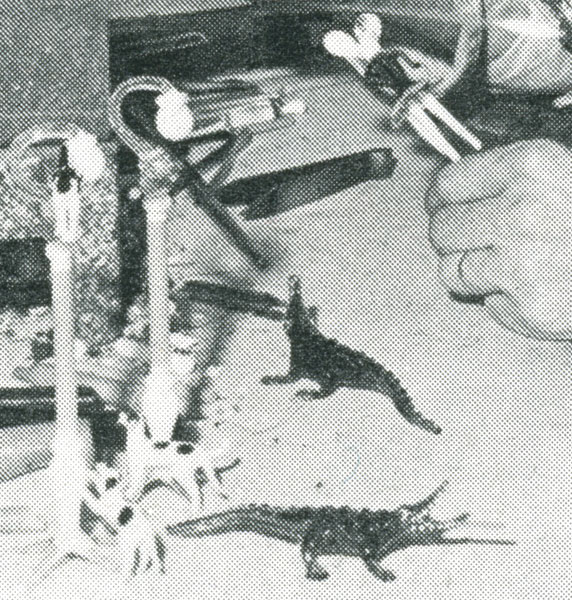 Compare to this
dog and lamp post